2010 Season Shows
Show Stoppin'
Playing at the Grand Music Hall located in Hometown Square



Show Description:
Don't miss this award-winning musical compilation of today's hottest hits featuring music by today's hottest artists.
Dick Clark's Face the Music
Playing at the Pictorium in Columbia Plaza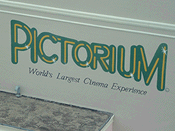 Show Description:
Large Screen Music Trivia show featuring music from the Dick Clark library.
Get Ready to Wiggle!
Playing in Wiggles World
Show Description:
Families can sing along to their favorite Wiggles tunes with Captain Feathersword, Dorothy the Dinosaur, Wags the Dog and Henry the Octopus.
Glow in the Park Parade
Parade goes from Hometown Square to Mardi Gras
Show Description:
Glow in the Park is the unique brainchild of world renowned creative director Gary Goddard, an all-star group was assembled to put together this one-of-a-kind parade. Raul Rodriguez, was commissioned for floats. Music by one of Cirque Du Soleil's premiere composers, Benoit Jutras. Choreography created by Aubrey Denzer.
Looney Tunes Dance Off
Show Description:
Looney Tunes characters compete to see who is the best dancer.
Located on the Mardi Gras Stage.
Great America Idol
Located on the County Fair Food Court Stage
Show Description:
Test your Karaoke skills in front of a live audience. Located on the County Fair Food Court Stage.
Street Entertainment.
Located throughout the park Daily
Show Description:
Various street acts perform daily throughout the park.

Rockin' Country Live
Playing at the Snowshoe Taphouse in Yukon Territory
Show Description:
See the greatest country hits performed live at this toe-tappin' show.

NOTE : SFGAm World cannot guarantee the accuracy of the information located on this page and therefore we cannot be held responsible for the use of this information.